hey there!
Welcome to Tin + Turquoise Collective - Turquoise + Tees, Curated for Cowgirls ♥
Women who live and love the western lifestyle are a stunning combination. We can get down and dirty working cattle, caring for livestock, riding and competing and then flip the switch and glam it up with the best of them.
At Tin + Turquoise we are proud to bring you a unique collection of  high quality, authentic Turquoise + Sterling Silver Jewelry from Navajo + Zuni artists and hand drawn, original graphic tees, sweaters and apparel that encompass every facet of your lifestyle from the fancy awards banquets to the Sunday on the farm exercising horses or tagging calves.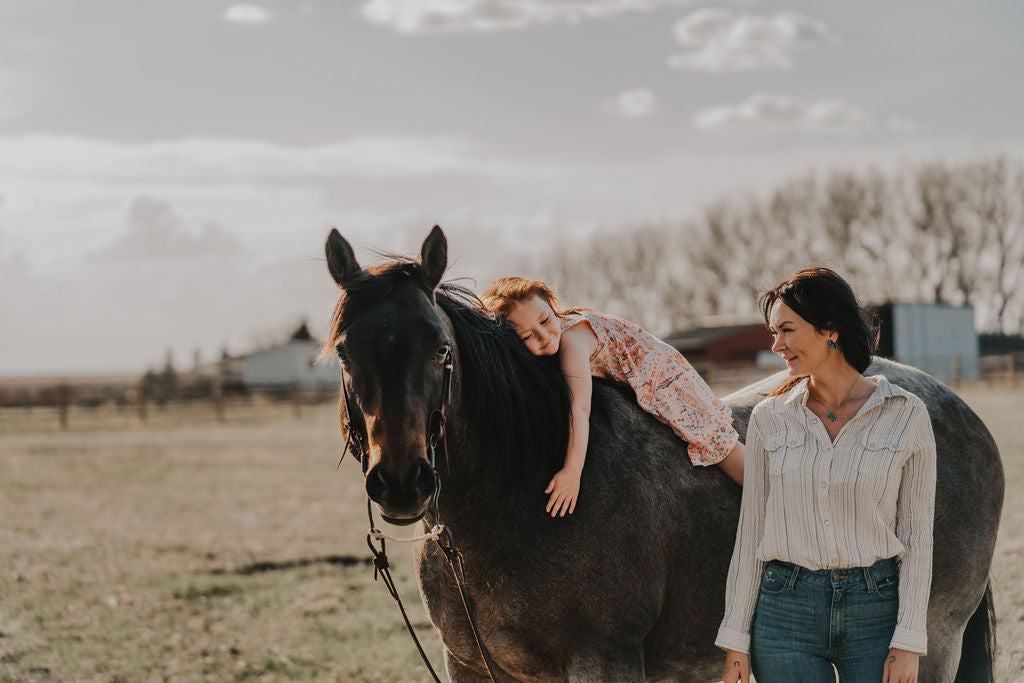 Meet the Owner
I'm Morriah Gilman, Owner & Founder of Tin & Turquoise and Branded T.
I live in Central Alberta and my husband and I call our little farm, home. We raise Codie, our crazy redheaded daughter, our dog Waylon, as well as some veal calves when I'm feeling particularly ambitious. We enjoy roping & riding our cowponies every chance we get (which never seems to be enough these days!)
There always seems to be a few extra animals hanging around the farm (which is a Snow White dream come true over here!) But we have a few permanent residents who I'm sure you'll see regularly!
Trigger (the Gray) is our semi retired Pro Team Penner, who still thinks the world is scary, and being a gray, is dirty 100% of the time. Cowboy is my pretty boy, who is a talented head and heel horse, my main man, and has the patience of a saint. And last but not least Lady May, the sweetest little mini with the talent of a working ranch horse, a heart of gold and the apple of Codie's eye.
My husband used to compete as a bronc rider in his wilder days and I have been in the horse industry my whole life, involved in everything from grooming and barn management, to a Vet Tech and Equine Massage Therapist for high end race and competition horses. 
That love for this lifestyle and a difficulty finding styles that spoke to me personally is what lead me to start Tin & Turquoise.
Outside of ponies & western fashion? I love a good road trip, solid country music (Colter Wall, Charley Crockett & Zach Bryan anyone?), a cold one every now and then, being in the mountains and the company of great people.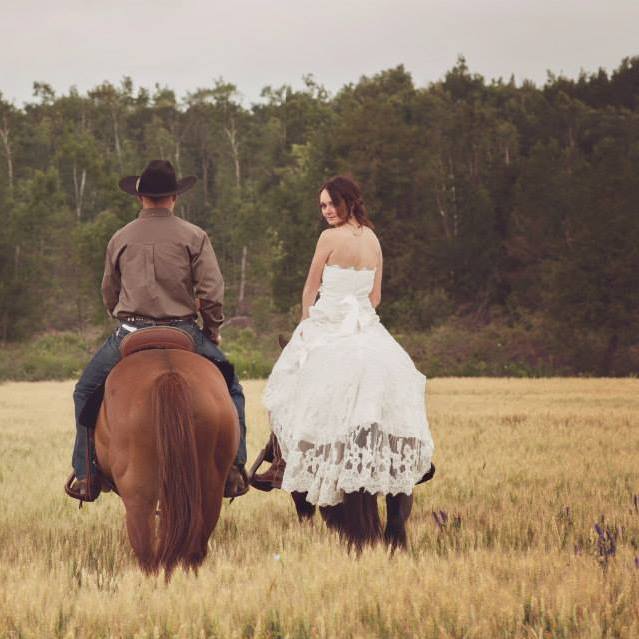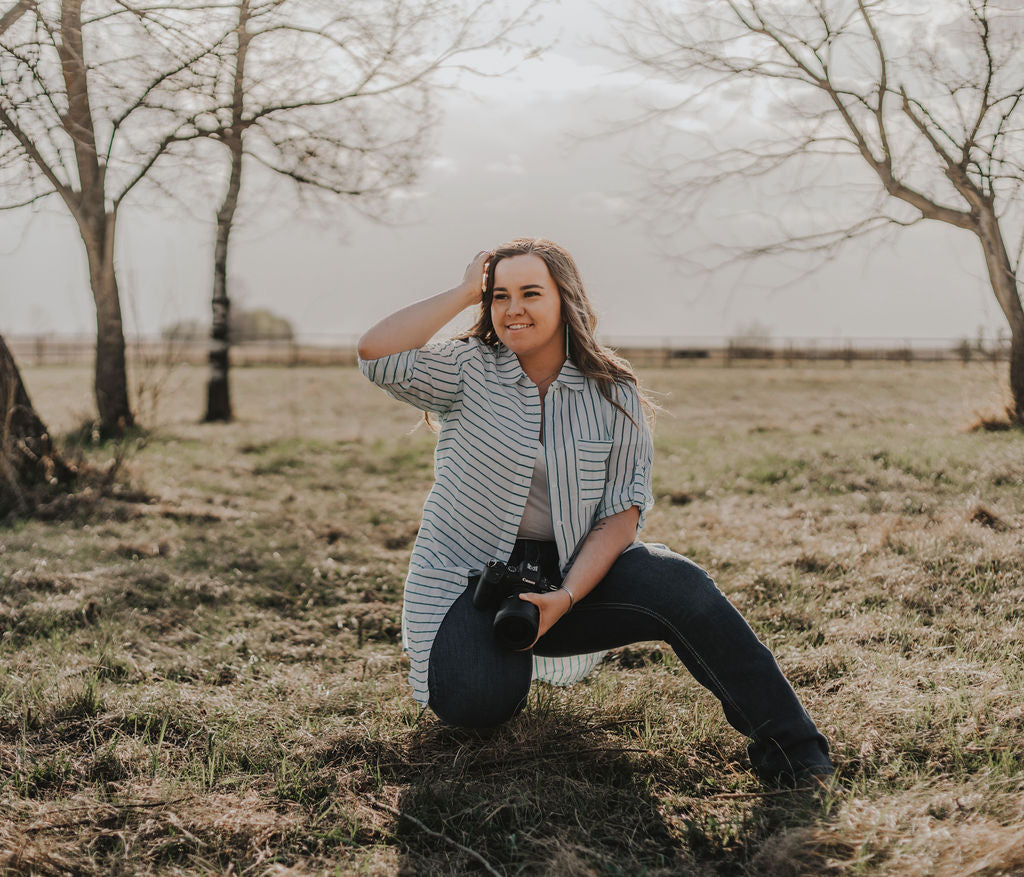 Meet Dana
Right hand woman and photographer extraordinaire, Dana has been with Tin & Turquoise since our relocation in 2020.
Dana has a passion for travel and a love for photography (she actually does 99% of our content!) Around here, Dana can do it all, and better than me most days! She is the voice behind Customer Service and handles many aspects of our day to day operations.
Thank you for Stopping By!
I hope you enjoy the unique, gritty & punchy pieces I have curated just for you. Be sure to find Tin + Turquoise on Facebook & Instagram for behind the scenes fun, new finds and a community of like minded cowgirls.
xoxo - Morriah